November 16th-18th
Synopsis
The esteemed Oscar Wilde's most well-known comedy, The Importance of Being Earnest, is rich with love, banter, friendship, and conflict.
The story follows Jack Worthing and Algernon Moncrieff, who both assume the false identity of a man named Earnest. While under the false name of Earnest, both men fall in love: Jack with the sophisticated, yet somewhat pretentious, Gwendolyn Fairfax; and Algernon with the spunky Cecily Cardew. As one may assume, two men under one name falling in love with two different women is a perfect catalyst for conflict. Not to mention the interference of the uptight Lady Bracknell, Gwendolyn's mother, who seems to disapprove of any and all potential partners for her sweet daughter.
This whirlwind of complex relationships and comedic commentary is a show you don't want to miss!
Cast List
Jack Worthing – Harrison Cobitz
Algernon Moncrieff – Jack McCullough
Gwendolen Fairfax – Juliet Woolard
Cecily Cardew – McKenzie Anninos
Lady Bracknell – Tenzin Joh
Miss Prism – Pearl McShane
Rev. Canon Chasuble – Henry Yearley
Merriman / Maid – Olivia Nuñez
Lane / Butler – Bobby Siano
Butler – Delaney Free
Maid – Alessandra Simmons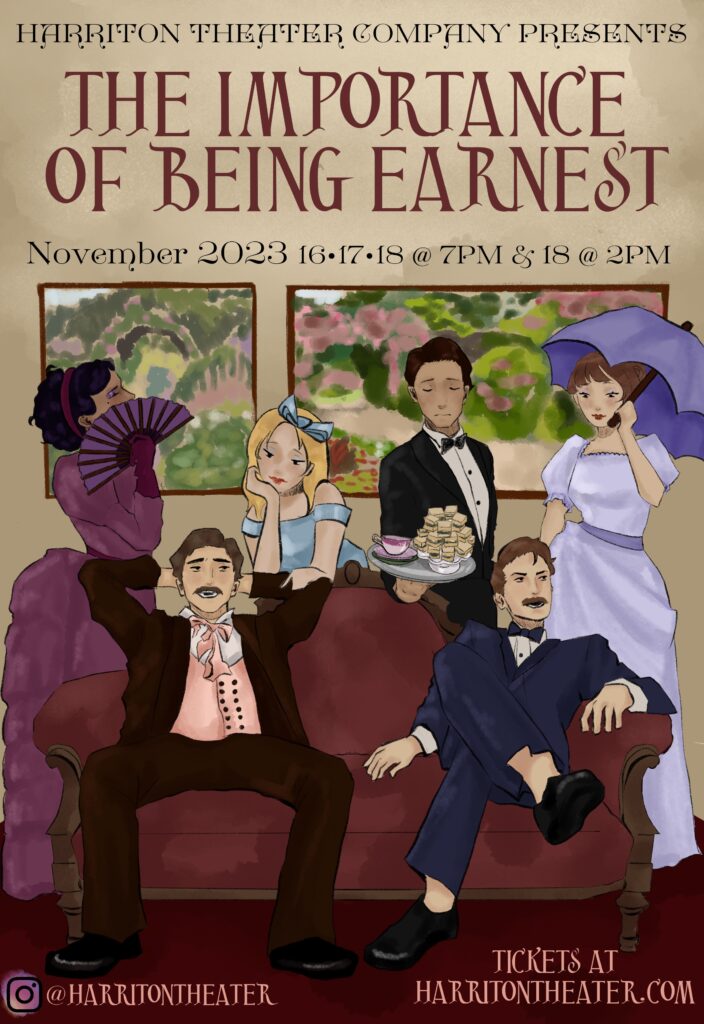 Promotional Video